Automate the manual work
Minimize manual tasks and automate the time-consuming process

Accelerate your business growth with our leading ERP platforms. Our expert ERP developers create customized ERP systems that fit your unique business models.
We can minimize your manual tasks and automate the time-consuming process. With our ERP services and business-centric approach, you can get key insights into business-critical data. Our centralized architecture and effective integration services will improve your business workflows and maximize profitability. We focus on the client's business needs and ideas to deliver high-quality custom ERP services. Our developers help you to –
Strengthen your financial management tasks (including revenue generation, project accounting, forecasting, reporting, analysis)
Create a robust platform for KPI tracking, executive dashboards, predictive analytics, performance scorecards, etc.
Troubleshoot system bugs
Upgrade your old software ERP system
Configure the ERP system by enhancing its features and modules
Improve data accuracy, boost your sales and grow your market reach
Multi-entity management
Whether you are a start-up or a well-established company, you are probably looking for an ERP solution to automate your business entities. We understand your concern and can offer you a high-end solution that will increase your overall company's efficiency.
Back-office automation: Our experts will eradicate manual back-end operations by automating the tasks and streamline your business process.
Project management: We can create a flexible project management system that will improve real-time management, accountability, project implementation tracking, etc.
Human Resource management:Our cutting-edge solution can improve your management efficiency within your organization.
Financial management: We can provide modules that will help you to control revenues and cost and create recurring invoices reports.
Sales and Inventory management:We provide services to optimize inventory and sales processes. With accurate inventory calculations, you can avoid lost sales and make better business-related decisions.
Digital Marketing services
Innovative & User Centered, Delightful Customer Experiences.

Digital Marketing
Unique and creative design tailored to each client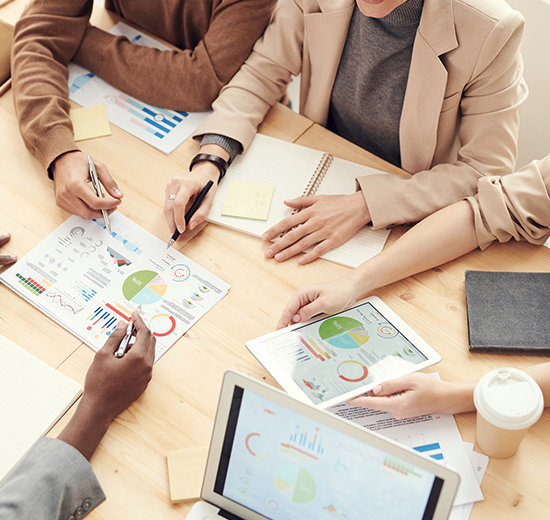 Your ERP system should enhance your business value. The best approach to accelerate ROI is to upgrade what you already have. Rely on us to develop or customize your ERP tool that will sync up all your business processes and operations. Our ERP services will derive more efficiency from your business while helping you to stay in budget. It will be easier for you to:
Manage customer's project
Get insight into project metrics
Manage calendars, costs, and resources in real-time
Keep yourself elevated even with changing customer demands, timelines and supplier-activities
Make better decisions
Control budgeting and generate better estimates